Tessar
GURPS Support
NPC's
Misc
e-Mail
Links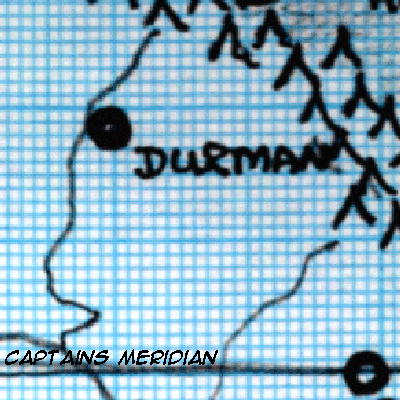 Durman County
Capital is Durman City
Vital Statistics
Ruler : Lord Grehan Durman
Population : 70,000 +
Exports : Produce ( to durman )
Imports : Tools & crafted goods ( from durman )
Guilds : Some Merchants
Military Strength : Patrols & Garrisons, Average - Veteran, Militia Training
Wealth : Average, some below average
Control Rating :
Tech Level : 3 - 4
The average citizen of Durman County is semi-literate and of average wealth.
Life is quite hard in Durman County despite the benefits the city is enjoying at the present. Durman's Barricade provides shelter for all of the South against large warbands and armies of Orcs and their kind, but small parties are constantly risking the more dangerous ground to get to the riches of the Free Counties.
Also, with the continued wealth and opportunities within the city, the younger generation are moving away from a lifetime of toil to the workshops of artisans, especially the alchemists and metallurgists who cast guns, as there is not enough people to fill the demand for Durmese weaponry.